Wool Jackets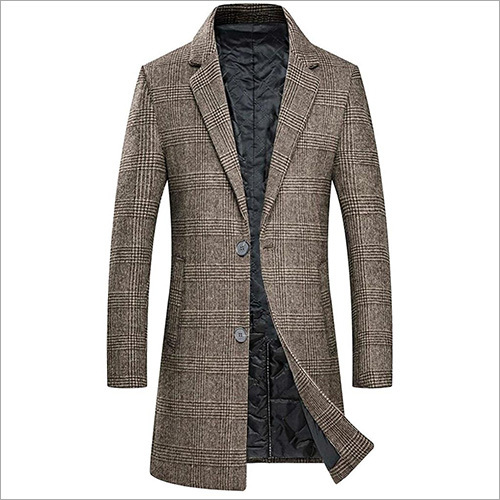 Wool Jackets
Product Description
We have garnered a huge clients base by offering beguiling Woolen Jacket that provides great warmth to the body. It is highly valued by our clients owing to its excellent finish and smooth texture. In order to design this jacket, we make use of the finest quality basic material and modern machinery. We also provide this jacket in various designs, colors, sizes and finishes to meet the individual requirement of the clients. We are offering this Woolen Jacket at industry leading prices.
Frequently Asked Questions
1. Wool coats are they warm?
Ans - Wool will work, though, if you want to stay warm. Because it is lightweight, strong, and water-resistant, you won't get wet if it rains or snows while you're out and about.
2. A wool coat is waterproof, right?
Ans - Is wool water-resistant? The fabric is made of 97% protein and 3% lanolin, which is resistant to water. With additional DRW coating put to the exterior layer, this is sufficient to naturally repel water. Even fine wools are naturally water-resistant.
3. Does wool work best in cold climates?
Ans - Wool, one of the most widely used organic materials for winter outerwear, will keep you warm even in the coldest conditions. Wool is used to make numerous sweaters because it is cosy and pleasant. Wool is an excellent material for sportswear in the cold.
4. Is wool acceptable to wear in snow?
Ans - Wool's natural lanolin content makes it water-resistant, though not completely waterproof. Because of this, most wool coats will keep you warm and dry even when worn in light snow or a light, misty rain.